VOLUNTEER OPPORTUNITIES
General Application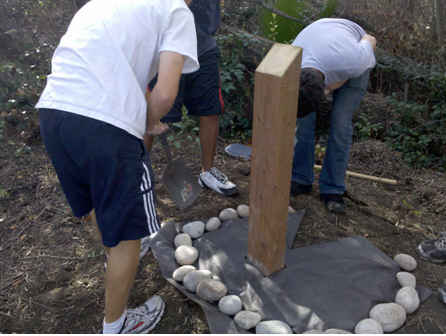 The Math Science Nucleus is a diverse non profit organization that provides volunteer opportunities for scientists as well as children. Although our headquarters are in Fremont, California the internet allows collaboration with partners throughout the world. Our mission and goal is clear. Science provides the tools for children to observe, record, and think around the world. The language or the culture of a group of children does not change the scope of how science can improve their critical thinking skills. Below are some ways if which you can help and join our dynamic team. If interested please email msn@msnucleus.org.

Tule Ponds at Tyson Lagoon - ENVIRONMENTAL
1999 Walnut Ave, Fremont

Tule Ponds at Tyson Lagoon Wetland Center acts as our training area for students and adults to learn the skills of restoration. A greenhouse and n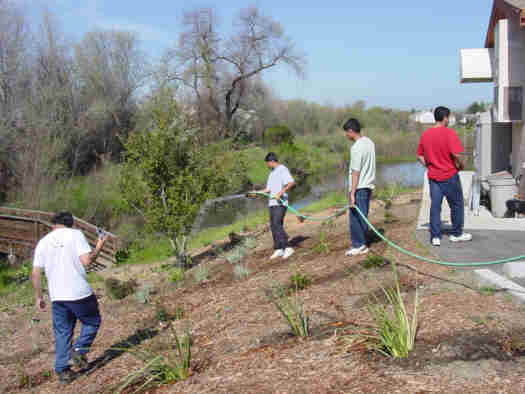 ursery provides native trees and plants that are used for restoration projects. Students no only help the environment but learn important restoration skills. We help monitor and restore several sites in southern Alameda County. Dates, times, locations are listed under Schedule of Events.

California Nursery Historical Park -ENVIRONMENTAL AND HISTORICAL
36501 Niles Blvd, Fremont

This site is home to the Vallejo Adobe built around 1832. Built originally as a bunk house for vaqueros managing a heard of cattle north of Alameda Creek, the building has has several functions over the years including grain storage, fumigation of trees, and a tea house for the nursery. California Nursery Historical Park has a rich horiculture and agricultural significance. The California Nursery Company was managed by John Rock at this site starting in the late 1800's. William J. Landers, an insurance broker, was the Board of Directors in the early 1900's. George C. Roeding Sr purchased the site 1917 and expanded operations to be the largest nursery on the west coast. Plants from this nursery supplied many expositions and fairs throughout California. If you would like to help with plants please look at click here for times and date. If interested in larger group volunteering including corporations please contact Dr. Blueford for more information (blueford@msnucleus.org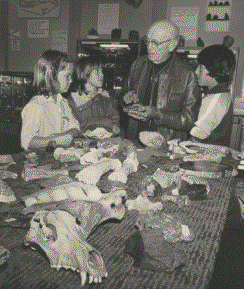 Children's Natural History Museum- MUSEUM, CLASSES
Wes Gordon Fossil Hall, Nature Hall, Hall of Small Wonders, Rocks and Minerals, Tools of Early Humans, Shell Hall, and Hall of Stars. 4074 Eggers Drive, Fremont

This collection includes 58+ species of animals including mammoths, giant short-faced bears, saber cats, a musk ox-like bovid, camels, horses, dire wolves, mice, fish, and fresh water mollusks. This children's museum allows students to explore through observation and activities. For more information on the museum click here. We need people to act as docents, help with the collections, design displays. Contact if interested in helping out. If interested please contact Dr. Blueford (blueford@msnucleus.org)

Science Nights at the Fremont Library (TEMPORARY CLOSED)
Stevenson Blvd/Paseo Padre Fremont

Every other month we provide a science night at the Fremont Main Library. The presentation centers around one of our interactive web books.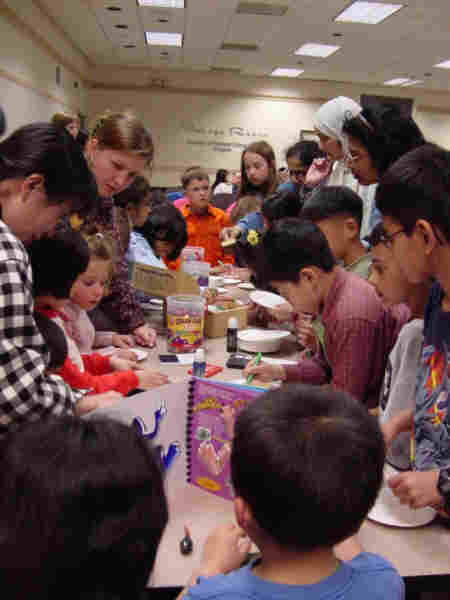 Volunteers would help when the children are set loose to do scientific activities. Each event is about two hours total including set-up and clean-up. We also need presenters that might like to do a program. Email Dr. Blueford (blueford@msnucleus.org) if interest in any of the dates listed.

Classes at the Math Science Nucleus (LIMITED)

Our classes for K-6 students are fun and full of science content. The subject ranges from physics, geology, biology, chemistry, and environmental sciences. The classes are conducted at two facilities in Fremont. Our Children's Natural History Museum at 4074 Eggers Drive concentrates on physics, geology, space, and chemistry. Tule Ponds at Tyson Lagoon Wetland Center, located at 1999 Walnut Ave, concentrates in outdoor environmental education. Please contact Dr. Blueford for available dates (blueford@msnucleus.org). If you like to work with children and help during our classes during the year or summer, please fill out a volunteer form and send to us.