PRODUCTS OF PETROLEUM - ACTIVITY
The uses of oil are numerous and fascinating. Who would think that the gasoline that fuels our vehicles, can also provide us with polyester fabrics for clothes. Petroleum is one of those naturally occurring substances that can be chemically altered to create new and exciting products.
In the early days of civilizations, pools of oil were used mainly as a waterproofing substance for boats, baskets, or roofs on their homes. The early Egyptians used oil in their secret ingredients for embalming. The Greeks were feared on the high seas, because they learned how to make fire burn on water. They used a mixture of oil with sulfur, and it would burn the wooden ships of their enemies.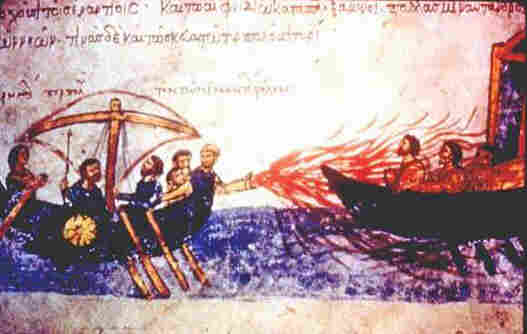 Greek Fire