Mineral Characteristics (Lab)
The study of minerals can be a life long hobby. Some people are amazed at the natural symmetry of crystals, while others are thrilled at the spectacular glitter or color of some minerals.
The following lab invites you to learn about each of the minerals in more detail. Remember through reading the paragraphs on the mineral and observing and performing the tasks asked for, you can learn secrets of minerals that were once only the privilege of the rich.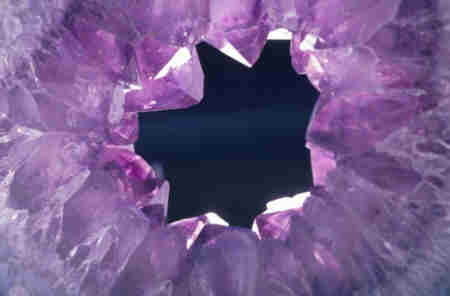 Amethyst - a variety of quartz