1999 Walnut Avenue, in Fremont (Behind the Fremont Bart Station)
http://msnucleus.org
Science of Water


Join us for this once a year Open House at Tule Ponds at Tyson Lagoon and learn about water as one of the most important compounds known to humans.

Different experiments will be provided in the classroom so families can experiment with water.

Outside we will have bubble stations and learning the importance of wetlands to help naturally clean water.

Come learn and have fun, while enjoying this natural gem in the middle of Fremont including our butterfly gardens and tule forest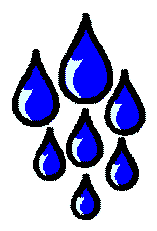 Fremont has a vast supply of water under most of the city that extends across the bay. The Niles Cone (as it is called) is important source of our water supply. Learn about how Tule Ponds has formed while learning about the wonderful molecule that we know as "water." Activities on our watershed and how water flows in Fremont will be make learning about our aquifer easy. Lots of activities for families as you walk around the 17 acre facility to see how water is important for life.
Sponsored by
Math Science Nucleus
Alameda County Flood Control & Water Conservation District
Take a self guided tour at your leisure
Please come join us. Our facility will be open to the public to walk around and see the many changes that are occurring on the site.
For more information contact Math Science Nucleus staff at 510-790-6284
email msn@msnucleus.org
MORE INFORMATION ON TULE PONDS