2000 Raia Mini Scholarship Winners

Congratulations to the following first place winners from each participating class for their wonderful essays on
"Why Science is Important".
Thank you to everyone who submitted an essay
PS 8
Staten Island, NY

Kristin Macintyre
Joseph Randazzo
Kostas Roussopoulos

PS 21
Staten Island, NY

Tyshawn Mc Millian
Annie-Lynn Gray
Lynette Thompson

PS 23
Staten Island, NY

Paul Akselrud
Lynette Ford
Gregory Eidlen
Julia Davenport


PS 32
Staten Island, NY

Peter Lovaglio
Christina Flynn
Joseph Soldano
Igor Eydman
Cassie Tommasino
Lauren McGuire

PS 50
Staten Island, NY

Danny Bolella
Megan Ardizzone
Jackie Lopez
Jason Smith
Kimberly Cappiello

PS 114
Brooklyn, NY

Tiffany Tobias
Samantha Adler
Kevin Lee
Rayvon Guevara
Damion Rambally
Here's a sample of some of our winning essays: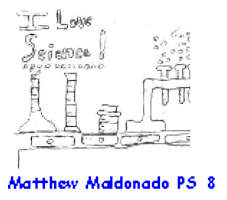 Science is important because of predictions. If someone knows that something bad will happen, like an earthquake, they could save a lot of lives.

There were a lot of predictions about space. Some of them were right and some were wrong. But they tried and they found out about space and the basic planets and how far away they are from earth.

Science is all about predictions. People make them all the time. Who knows, they could be wild but they still could be true, no one knows until they try.
---
I think science is important because it shows and teaches us all the basic principles, standards, and facts that give a background or explanation for almost everything in our reach. Without science many things would remain unexplained and there would be no theories about the past.

Also science, even at this moment, is improving technology as we know it. Science is even why we have cures for things like Tuberculocis, pneumonia, and other diseases. Vaccines have been invented and now we have healthier people.

Science not only shows us the importance of nature, but also the ability to see the world from a scientist's view.

Although many people might not believe science is an important factor in learning and might not appreciate it, as I see it science is a very good subject in school and it is very important. That is why science is important.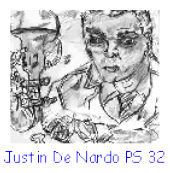 Joseph Soldano
PS 32
Science is important because... it is life. It is in our everyday lives. Everywhere we go there is science around us. Whether it is water, dirt, sun or even a T.V. Machines are science, colors are science, and believe it or not if it wasn't for science we wouldn't be here right now! On Thanksgiving Day the first thing I say is that I'm thankful for is science. Science also controls the way we eat, drink, move, live and more. Scientists work twenty -four hours a day, seven days a week to discover ways of adding even better quality to our lives. New discoveries are made every day, faster cars, bigger T.V.s, smaller computers with even more memory, larger fruits, greener vegetables, new medication and longer longitude of life. New discoveries every day will even someday rid our world of all disease. My sister has Spinal Muscular Atrophy and is confined to a power wheelchair. I'm hoping scientists will work their best to figure out a way to help or even make my sister walk. I know someday that science will come through for my sister. The future is so much brighter thanks to science. That's why science is very important to me. So keep working guys and discover new and better things in our lives. I have nothing but faith . . . . .
---

Peter Lovaglio
PS 32
Science is important because it helps us to understand how and why things work and fail. This can help solve problems in our bodies, our land and our oceans.

Science moves us constantly to the next step until we learn the answers we want or need. It keeps us wondering. Science is important to every living cell. We use science to make better materials for better living and we use it to destroy things that harm us. Without science millions of people would have died, our world could have ended just from diseases science has prevented.

If you put anything under a microscope and see what your eyes don't, that's science, it finds a cure, a solution, an answer.

It can tell us where we've been and were we are going in the future. Science is the important key to unlock all the mysteries of our world. These mysteries need to be solved that's why science is important, it helps all mankind.
Science has enormous influence on our lives. It provides the basis of much of modern technology. The tools, materials, techniques and sources of power make our lives and work easier. The discoveries of scientists also help shape our views about ourselves and our place in the universe.

Modern Science and technology have changed our lives in many dramatic ways. Airplanes, automobiles, communications, satellites, computers, plastics and television are only a few of the scientific and technological inventions that have transformed human life.

Astronomy is the study of comets, meteors, galaxies, planets, stars and other objects in space. They study the structure, composition, size and history of the universe.

Geology investigates the composition, structure, and history of the earth. Geologists analyze how such forces as earthquakes, volcanic eruptions, and wind or water erosion change the earth's surface.

Economics examines how people produce goods and services, how goods and services are distributed and how they are used.

Political science studies forms of government, political parties, pressure groups, elections and other aspects of politics.

Psychology involves investigation of mental processes and behavior. Physiological psychologists study how the nerves and the brain work. They use systematic methods to examine people's thoughts, feelings and personality traits. Science is needed by everyone in some way and that is why science is important.