Life Cycle - Human Biology (3B)
Lab
PROBLEM:
How do we taste?

PREDICTION:

PROCEDURE: There are two experiments in this lab. Follow directions for each.

Experiment

MATERIALS: sugar cubes, towels

Dry your tongue with a towel. Put a sugar cube on your tongue. Can you taste it? Explain.

Experiment 2:

MATERIALS: sugar + water (sweet), vinegar (sour), salt + water (salty), baking soda + water (bitter), cotton swabs, small containers, paper cups

Dip a cotton swab into a solution of each item and find out which area of your tongue has the sweetest, sourest, and saltiest sensation. Sip water after each item. Do this experiment carefully.


salt
(salt)

sour
(vinegar)

sweet
(sugar)

bitter
(baking soda)

area of my tongue where I sensed the taste

area of my partner's tongue


CONCLUSION:
In the diagram below, fill in the type of tastes your tongue sensed next to the four areas marked.


BACK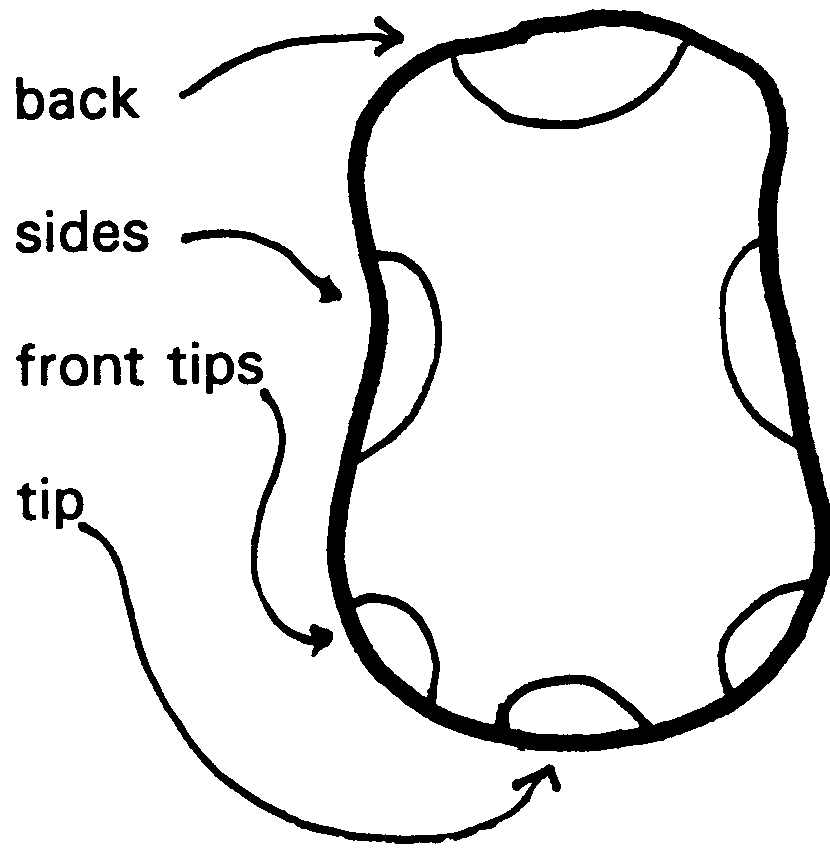 SIDES
FRONT TIPS
TIP