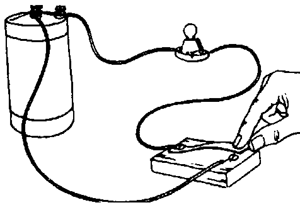 LABEL THE DIRECTION OF THE CURRENT WHEN A COMPLETE CIRCUIT IS MADE. USE ARROWS, LABEL ONE OF THE ELECTRODES + AND ONE -. LABEL BATTERY, SWITCH, LIGHT
Which way does the current flow?


What does it mean to have the switch "closed"?


What is an electric circuit?

Do you need a battery or can you use something else?