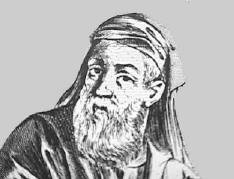 Empedocles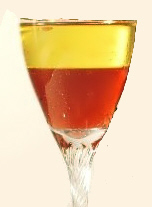 Oil and vinegar
do not mix
In ancient times, people did not understand the world around them. What is in air that allows us to breathe? How does fire burn wood and create ashes? Why canít we hold water in our hands? What are we standing on? It was not known and hard to determine in ancient times.
Prior to
Empedocles
, son of Meton (494 Ė 430 B.C), most philosophers believed in one entity that all things came from. Empedocles developed a philosophy in his Academy in Sicily, that all was composed of four elements including
fire, air, water
, and
earth
. This was extremely important idea in the development of science since it was adopted by
Plato
(427-348 BC) and
Aristotle
(384-322 BC)
.
Empedocles did not base his four element hypothesis on any experimental evidence. He did some experiments to define fire, air, water and earth. He showed that air existed and was not empty space. He did this with a clepsydra, a vessel with a hole in the bottom and one in the top. Placing the bottom hole of the vessel under water, Empedocles observed that the vessel filled up with water. If, however, he put his finger over the top hole, then the water did not enter the hole at the bottom. However, once he removed his finger the water rushed in. Empedocles correctly deduced that the air in the container prevented the water from entering.
Of the elements fire, was the rarest and most powerful according to Empedocles. Fire was the soul of the world. He argued that the four elements, which could be combined in an indefinite number of portions to create other substance. However some combinations are not possible. Water mixes easily with wine, but not with oil.