Computer hardware engineers research, design, develop, test, and oversee the installation of computer hardware and supervise its manufacture and installation. They also need a good understanding of computer number theory, so they can design systems that incorporate latest technology.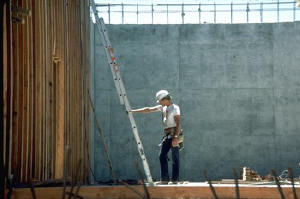 Engineers sometimes are part of construction crews to oversee the making of a structure
Electrical engineers design, develop, test, and supervise the manufacture of electrical equipment. They need to have a good understanding of electromagnetism and how to move electrons.
Electronics engineers, except computer, are responsible for a wide range of technologies, from portable music players to the global positioning system (GPS), which can continuously provide the location of a vehicle.
Environmental engineers develop solutions to environmental problems using the principles of biology and chemistry. These types of engineers can work on water filtration systems, sewage disposal sites, or any system that impacts the environment