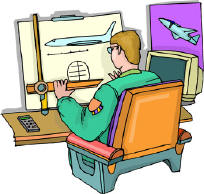 According to the United States Labor Statistics the following are the major types of engineering careers.
Aerospace engineers design, develop, and test aircraft, spacecraft, and missiles. They would use trigonometry and calculus to develop designs. Their calculations would be critical in the design of aircraft.
Biomedical engineers design and develop devices and procedures that solve medical and health-related problems by combining their knowledge of biology and medicine with engineering principles and practices. The math skills used may be used to design artificial limbs or organs (i.e. heart) and use calculations to determine how much stress may be applied.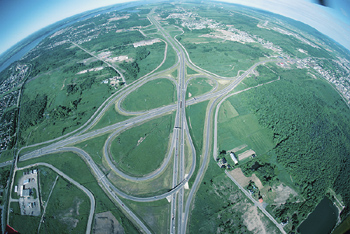 Engineers design roadways and how
they are to be built to keep society safe.
Chemical engineers apply the principles of chemistry to solve problems involving the production or use of chemicals and biochemicals. They may develop plans to mix chemicals safely, how to store, and transport chemicals.
Civil engineers design and supervise the construction of roads, buildings, airports, tunnels, dams, bridges, and water supply and sewage systems. They need to calculate how to actually build structures exactly, and need math skills from measurements to calculus.