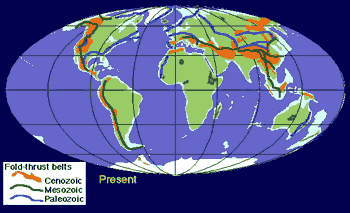 VIRTUAL PLATE TECTONIC

The internet is an encyclopedic account of many topics. You can learn or you can get frustrated. Learning how to search the internet can help you find information quick and easy. This exercise will help you to choice the correct word, to see if the different search engines can help you.

Some search engines are better than others. This exercise will compare 3 search engines that your teacher assigns you. You are looking for animated cartoons of the plates moving. The words that you may want to use are "plate reconstruction," "plate tectonics," or "geology."

See what URL's you can locate that might help to illustrate the principles of plate tectonics better. Use the worksheet to help guide your survey of the internet. First look at the assigned sites. Remember some sites change, and the search engines may not record this change.