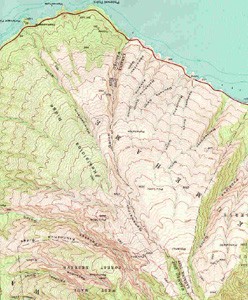 LANDFORMS CREATED BY TECTONIC ACTIVITY
Tectonic activity including earthquakes and volcanoes can change different landforms. Movement along an earthquake fault can cause mountains and valleys to form over a long period of time.
Volcanoes can cause a visible difference after an eruption. Hawaii is an example of a landscape shaped by volcanoes. The lava acts like a very slow moving river of water as it drapes itself over existing land.