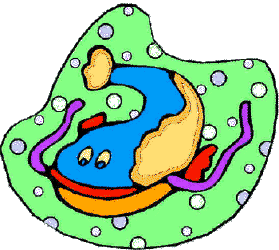 Early people from New Zealand saw Mother Earth with a child in her womb, the young god Ru. When he stretches and kicks as babies do, he causes earthquakes.

The East Africans saw a giant fish carrying a stone on his back. A cow stands on a stone, balancing the Earth on one of her horns. From time to time, her neck begins to ache, and she tosses the globe from one horn to the other.

West Africans claimed that a Giant carries the Earth on his head. All the plants that grow on the Earth are his hair, and people and animals are the insects that crawl through his hair. He usually sits and faces the east, but once in a while he turns to the west and then back to the east. This causes the Earth to shake.