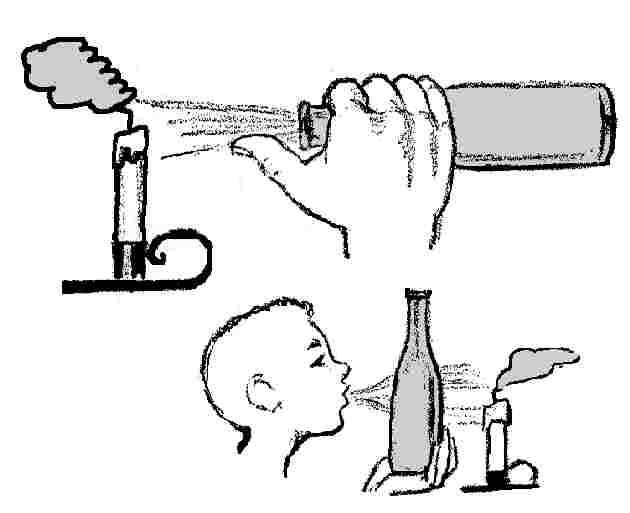 Why does a small flame on a candle go out when you blow on it? Does the wind just "blow" it out, or is there something in the gas? If we exhaled pure oxygen, the flame would get larger, but because we exhale carbon dioxide, it suffocates the flame. Can you create a way to capture carbon dioxide and help extinguish the flames?

Put your thumb on an empty bottle then blow as hard as you can to trap exhaled air rich in carbon dioxide. Rapidly cover the opening. Aim the bottle at the candle flame and quickly remove your thumb. The "puff" puts out the flame.

Light the candle again and hold the bottle between your mouth and flame. The bottle is in the way of the carbon dioxide, so why does the flame go out this time. The air moving past the bottle creates a partial vacuum behind the bottle (no oxygen) and the air rich in carbon dioxide rushes in to fill the vacuum and puts out the flame.