Saturday Science

(at the Children's Natural History Museum) - A comprehensive look at fossils through time, where a child can understand
All classes will be held at the Children's Natural History Museum (drop in $5 per class for members; $7.00 for non members). Pay at the location. Children under 7 require one parent to be present. Sign up and get reminders for classes you select. Price does not include museum access. (Museum - members free; non members $3.00)
Time: 1 -2 pm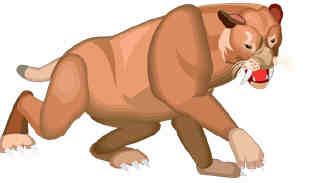 June 15-Mega Mammals: Sloths, camels, and bears oh my! Learn about the other mega mammals that roamed the Earth during the Pleistocene Period. Compare and contrast fossil evidence with present day samples. Make a plaster cast of camel teeth.
Participation price for geologic activities is $5 members; $7 non members
The museum will be open to the public only on these days from 10:00-4:00pm
Admission is $3.00 (free for members)