Visit the Children's Natural History Museum afterschool and learn about the Museum's different exhibit halls through science lectures, hands on activities, and get to know the behind the scenes of each display.
Pay at the door. Register online for a free reminder (optional).
Please note: New Instructor: James B. Link. Come meet him at the next session. Themes have changed. For more information contact: 510-790-6284 Fax: (510) 790-6089
If you have any problems call 790-6284 or email (msn@msnucleus.org)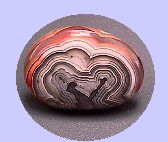 Early Man Exhibit: Arrowheads and Local Native American Peoples
Thursday, April 24 "Growing Up Ohlone," and the Early Man Exhibit. Explore the tools, foods, and stories of the ancient local native peoples. Receive an obsidian arrowhead to carve an elderberry necklace.

Gordon Fossil Hall: Large Mammals of the Cenozoic
Tuesday, May 13 Jr. Paleontologists, explore the age of mammals. Share in the story of Mammoth Mary, and see real fossils of large mammals that once lived in California. Make a cast of one of the animals that roamed Fremont. These molds are exact replica of ones in museum.

Nature Hall: Skulls
Thursday, May 29 Learn about how to identify different parts of skulls that are on display in the Nature Hall. You will learn about mandibles and jaws… and even put together a prehistoric skull that you keep.
Minerals and Rocks Hall: Rocks and Minerals in the Rock Cycle
Tuesday, April 8 Introduction to rocks and minerals, featuring Ricky the Rapping Rock. Come learn about the rock cycle and begin your own rock collection.